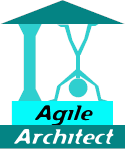 Welcome to the Agile Architect Website!
Bringing Agility to Architecture, and Architecture to Agility
Search Results from Google
Search again:
Please note: this page contains advertising from Google. I take no responsibility for the content of the adverts, nor do I have any affiliation to the advertisers on this page.